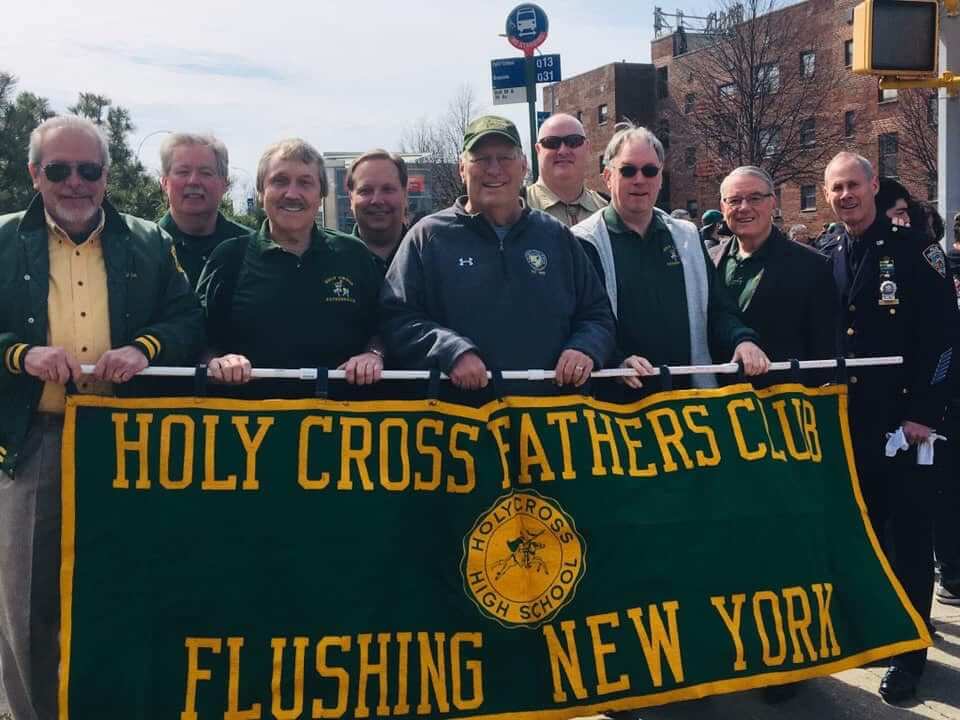 The Holy Cross Fathers' Club was founded in 1956 to assist the school in its mission of furthering the religious, educational, social and athletic development of the young men and women attending Holy Cross.
Membership is open to any father, alumnus, male guardian or male sponsor of an enrolled student, or of a student who has graduated from Holy Cross. You can join at any time by submitting the form on the Membership page, or by attending any meeting. Dues are only $5 a year.
The Fathers' Club meets about once a month in the cafeteria. Meeting dates are indicated on the Events Calendar page. Come to a meeting! You do not need to attend meetings to participate. We will email you with upcoming events when we need volunteers.
Our activities include:
hosting the Ringmasters Boxing Tournament
serving as ushers at the Baccalaureate Mass and at Graduation
Refreshment concessions at Home Varsity Football games and at Home Varsity Basketball games.
See the team schedules on the Athletics Department page at https://holycrosshs.org/athletics/
The Metro Boxing night is our biggest event. This is the old Golden Gloves. This event requires 20 to 30 men. Assignments vary from working the door, the concession and raffle sales, to ushers in the Gym or Auditorium. We hope to bring this event back in March.
All of the proceeds from all Fathers' Club activities go to Holy Cross and benefit all of the students!
Your membership and support can make a difference, and your participation allows you to be a part of some of the events that occur during the school year. You do not have to attend meetings to participate in our activities. By joining us and supplying your email we will keep you informed of upcoming events for the Fathers' Club.
Please consider joining our organization as we need your participation to keep the Fathers' Club an active part of the Holy Cross High School Community. We are always looking for ideas for new events! We would like to have active Fathers from every Class!
We can always be reached at Our email Fathersclub@myhchs.org