Welcome to the Holy Cross Art Department!

The Art Department at Holy Cross emphasizes the importance of self expression and artistic growth throughout the program.

Regardless of a student's prior art experience, students work closely with their teacher in order to further develop a range of artistic abilities and master both traditional and digital mediums. We understand that every student is unique, and our program is designed and tailored to accommodate students with a wide range of interests, abilities, and talents.
Students beginning their initial explorations in art enroll in our Studio Art course, and upon completion can further explore other art courses such as drawing, painting, sculpture, as well as our digital arts and architectural programs. 

Young adults that are interested in pursuing a career in the arts have the opportunity to begin taking art classes as early as freshman year. The Introduction to Art course provides these students the resources and support needed to successfully create a student artist's portfolio which is developed during their tenure at Holy Cross. During senior year, students then use these portfolios, in addition to creating artwork during our Advanced Placement art course to earn college credit.

Download Art Show 2015 Images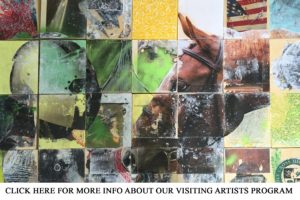 Mechanical Drawing I & II; Architectural Drawing; Drawing; Introduction to Art; Painting; Studio Art; Three Dimensional Design