Dear members of the Holy Cross family,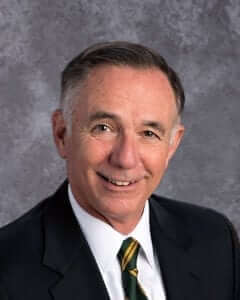 The unprecedented spread of COVID-19 has left each of us preoccupied and on edge. With so much uncertainty, it's hard to predict what tomorrow will bring. Without a doubt, there are many variables we simply cannot control in the current situation.
Despite these obstacles, it is up to each of us to do what we can. Sensible precautions make it possible for us to neutralize many risk factors that are in our control. For instance, beginning this week, we have moved to distance learning at Holy Cross. Using their school-issued Chromebooks, students can study from the safety of their homes, where they do not risk contracting the disease or carrying it home to loved ones who may be less resilient. Without students in the building, there is plenty of space for our faculty members to practice safe social distancing as they teach their remote classes. This significantly lessens the risk of spreading the coronavirus amongst the Holy Cross family, and it enables instruction to continue even during these unsettled times. As much as possible, distance learning cultivates a sense of continuity and routine for the Knights. I encourage you to explore our distance learning webpage to see what we have been able to accomplish as an institution.
These simple safety measures would never have been possible without the generosity and foresight of alumni, parents, and friends, whose gifts allowed us to invest in Chromebooks several years ago. We knew that these powerful tools would offer us unprecedented flexibility and would revolutionize students' experience in the sciences, math, and technology. What a blessing it is that we can now use these tools to keep the Holy Cross family safe while still carrying out our mission of providing excellent, financially accessible Catholic education! Truly, Holy Cross is living out the mandate set for us by the founder of the Congregation of Holy Cross, Blessed Fr. Basil Moreau, who instructed thus: "How we educate the mind will change with the times: how we cultivate the heart is and will remain timeless."
That is what the Cross Currents Campaign is all about – envisioning an even brighter future for the Knights and giving from the heart to make that vision a reality. This is a once-in-a-decade campaign for Holy Cross. It comes at a moment when our future has never looked brighter, but the need has never been greater. Did you know that Holy Cross's incoming freshmen class has increased by an average of 22% each year for the past three years? Our school community is vibrant and spirited, with more sports teams, clubs, and hours of service in the community than ever before. Our shift to a STREAM-focused curriculum and our mission expansion to co-education have proven extremely successful, and it is clear that our school will continue to offer students a Holy Cross education of the mind and heart for years to come.
We would be unwise if we didn't take precautions against the spread of COVID-19. But we would also be unwise if we allowed the circumstances of the present to totally block our view of the future. We are able to take the precautions of today because of the investments we made yesterday. During these challenging times, I urge you to remember that this too shall pass. As an institution, we would be remiss if we did not cast forward a strong vision and carry out the steps to get there. That is why the Cross Currents Campaign forges ahead – because its defining factor is not the anxiety of today, but our strength of purpose for tomorrow.
May God bless you and your loved ones during this chaotic period of our lives. Please know that the prayers of the Holy Cross family are with you today and always.
Ave Crux, Spes Unica,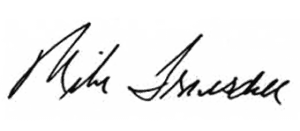 Mike Truesdell, President