Dear Holy Cross family,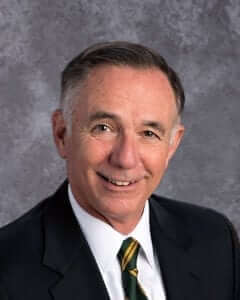 In his 1856 writings on Christian Education, our founder, Blessed Basil Moreau, CSC, proclaimed, "How we educate the mind will change with the times: How we cultivate the heart is and will remain timeless."
As we look to the future, our Holy Cross, our beloved "Cross," can point to many examples of leading the currents of educational change. One example is the implementation of our STREAM program to focus on Science, Theology, Robotics, Engineering, Art, and Mathematics. Holy Cross students develop skills to begin to solve real-world problems that span multiple disciplines in technology. And in keeping with the guidance of Blessed Basil Moreau, CSC, our inclusion of Theology and Art assures the heart's cultivation.
A more recent educational change at "Cross" is the expansion of our mission to include young women as students. As the currents of education continue to pull all members of society into an ever larger community, we are successfully implementing this new Holy Cross initiative in response to Moreau's vision.
A growing population of students from both genders, and the cultivation of the heart through community-building co-curricular activities such as athletics and fitness tied to academics, require new space. Similarly, the economic currents in our communities compel us to build funds to ensure the accessibility of the education and cultivation envisioned by our founder.
It is with great excitement that I would like to introduce you to the Cross Currents Campaign: Building for Now and the Future. This special campaign will address all of the needs facing Holy Cross at this critical moment in our school's history, including additional athletic space for boys and girls, enhanced scholarships for financial need, annual support for students through the Knights Fund, and – if we reach our challenge goal – support for our expanding STREAM facilities and curriculum.
Holy Cross celebrates an important milestone in 2019 with the 60th reunion year of the first graduating class. "Cross" holds a special place in the minds and hearts of these alumni. With each successive year, we follow the mission of our founder. It is through the Cross Currents Campaign: Building for Now and the Future that we will continue the work given us by Blessed Basil Moreau, CSC.
We invite you – and every member of the Holy Cross family – to join us in this critical endeavor.
Yours,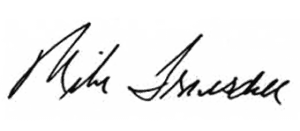 Mike Truesdell, President