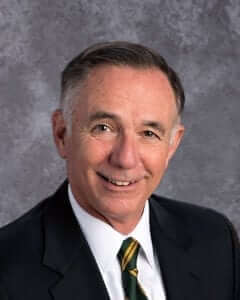 Among the many joys of being at Holy Cross every day are the opportunities to witness young lives being transformed.
There are those moments when a student revels in an academic success, and reflects the resulting joy expressed by the teacher. At our most recent Open House there were students exhibiting their artwork as they completed a class assignment for our visitors to see, and another student filling the band room with music so the tour groups could experience the arts first hand. At a recent athletic contest, the coach explained at halftime how teamwork brings victory, and it did! And ultimately it is our Knights Fund donors who ensure the affordability of these transforming moments in academics, art, and athletics.
The ability of Holy Cross to be at the center of these transformations is entirely attributable to the hope our community brings through gifts of prayers, words of encouragement, and financial support.
As we launch the 2021-2022 Knights Fund, please know of our deep appreciation for the hope you provide in making such remarkable transformations daily occurrences at Holy Cross.
Ave Crux, Specs Unica!

Michael R. "Mike" Truesdell
President, Holy Cross High School