On Saturday April 28th, the College European History class led by Mr. Ron Vallar met at the New York Historical Society in Manhattan for a lecture on Ending the Great War.  John H. Maurer, a senior fellow at the Foreign Policy Research Institute, is Alfred Thayer Mahan Professor of Grand Strategy and Sea Power and Distinguished University Professor at the Naval War College presented.
This year marks the 100th anniversary of the end of the First World War.
Why did Germany lose the war?
What role did the United States play in winning the war?
How did the war's ending lead to an even greater conflict a generation later?
Mr. John Maurer explored these questions in a lecture on the dramatic events in 1918.  Continental breakfast was also served.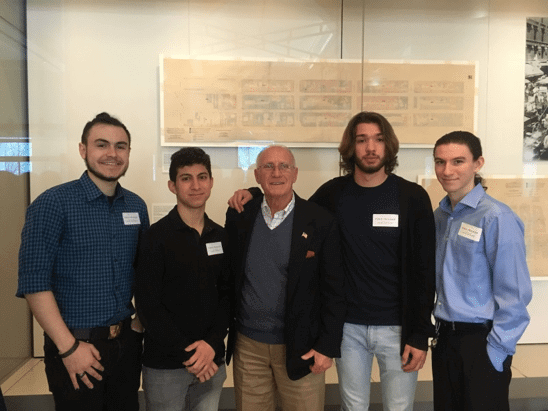 Pictured : Gregory Thompson, Antonio Argudo, Mr. Ron Vallar, Sebastian Kuba& Steven Spiezia