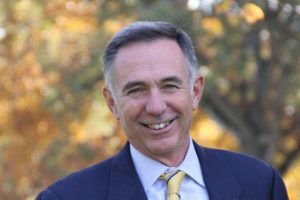 March 2020
It is with great appreciation for the work of our professional faculty and staff that I share with you, our Holy Cross family, that students are fully engaged in their coursework. Through our Distance Learning platform supported by Google Classroom we are about to complete the third quarter of this academic year. Via technology with which our students have been well equipped, assignments are being completed, assessments are being graded, and projects are receiving the evaluations of our faculty.
It is gratifying to learn that teachers, administrators, and counselors are maintaining their ever-vigilant standards of reaching out, albeit electronically today, to assist students with their work.
In addition to their studies, students are participating with clubs and activities as the moderators make it possible for the usual connections to occur over the internet.
All of the usual Holy Cross High School resources are available to you. Whether you need to follow-up with a faculty member, speak with someone in the business office, or simply hear a reassuring voice, please call or email. I am at 718-886-7250 ext 516 or mtruesdell@holycrosshs.org.
Please know of our prayers for you and your entire family as we all face the issues presented to us by the global pandemic. In one of his letters to his growing community of the Congregation of Holy Cross, our founder, Blessed Fr. Basil Moreau observed, "Our union with one another is a powerful lever with which we can move, direct, and sanctify the whole world."
Ave Crux, Spes Unica,

Mike Truesdell, President
mtruesdell@holycrosshs.org