Financial assistance is available for students attending Holy Cross.

Holy Cross High School is partnered with Financial Aid Independent Review, Inc in order to provide qualifying families with tuition assistance.

Click here for the FAIR Application Instructions

Applicants for the Class of 2024
Financial aid applications are available online at www.fairapp.com starting on October 1st, 2019. Prospective students interested in financial assistance should register as soon as possible. There is limited financial aid available.

Our Financial Aid School Code is: 181
Our School Password is: hchs181

Students who are invited to attend Holy Cross as members of the Class of 2024 will also be notified with their acceptance letters of any qualifying financial aid given based on their completed FAIR applications being completed before December 13, 2019.

FAIR charges $30.00 to process your application.
An example on how our Tuition Assistance can help you: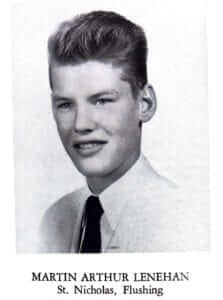 Upon his passing to his eternal reward, Martin A. Lenehan '59, honored his alma mater by bequeathing $1,000,000 from his estate to Holy Cross. He had earlier created a fund in his name to provide students with tuition assistance. He requested that the new fund be named the
Martin A. Lenehan and Mary J. Lenehan Endowment
Each year the Holy Cross High School Committee on Financial Aid reviews the results of the applications made by students through FAIR. In order to support students who might not otherwise be able to benefit from a Holy Cross education, the committee provides many with financial aid. It is from the annual earnings of such funds as those created by Martin A. Lenehan '59 that tuition assistance grants and financial aid are provided.