The Cross Currents Campaign will benefit Holy Cross in the following areas:
Athletic and Convocation Center ("ACC")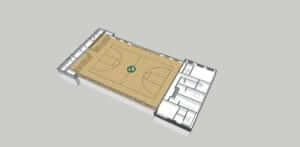 Athletics and physical well-being are a vital part of educating the entire person, mind and heart.  In order to provide the best possible educational and athletic opportunities for young men and women, Holy Cross needs additional, improved athletic space to accommodate our shift to co-education.  Constructing the new Athletic and Convocation Center on the north side of the current school building will allow us to double our usable gym space to better serve our students.
Features will include:
Two-story regulation basketball court
Multipurpose training facility and flexible-use space
Athletic department offices
Seminar/conference breakout rooms
Sheltered courtyard for social events
Large glass walls that can open to create an indoor-outdoor space for such ceremonial events as Baccalaureate Mass, Science Research presentations and graduation
Men's and women's locker rooms
The total campaign raise for constructing the Athletic and Convocation Center is $6 million.
Keeping Holy Cross Affordable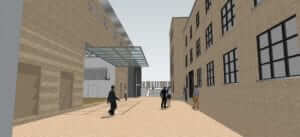 Holy Cross is committed to providing an excellent, financially accessible Catholic education.  Annual gifts to the Knights Fund enrich our arts and athletic programs and allow us to reduce tuition by nearly $3,000 per student per year.  In addition, our scholarship endowments allow us to award financial support to students with limited means.  As of April 2021, $1 million has been committed to the Knights Fund, and $900,000 has been committed to our scholarship endowments.